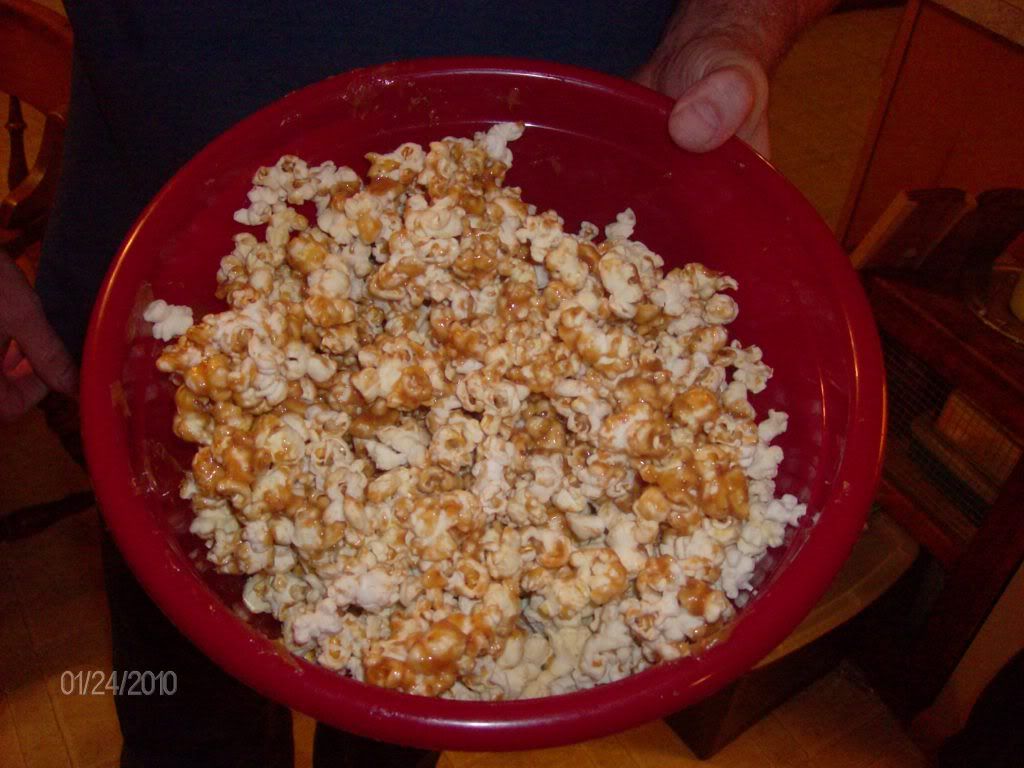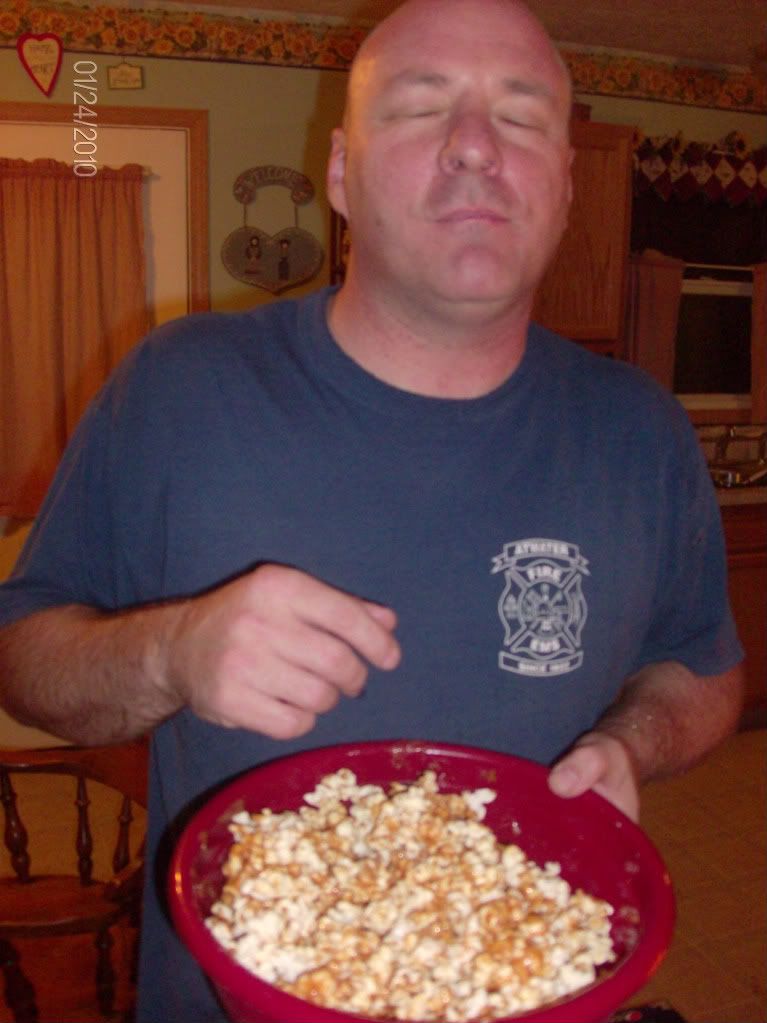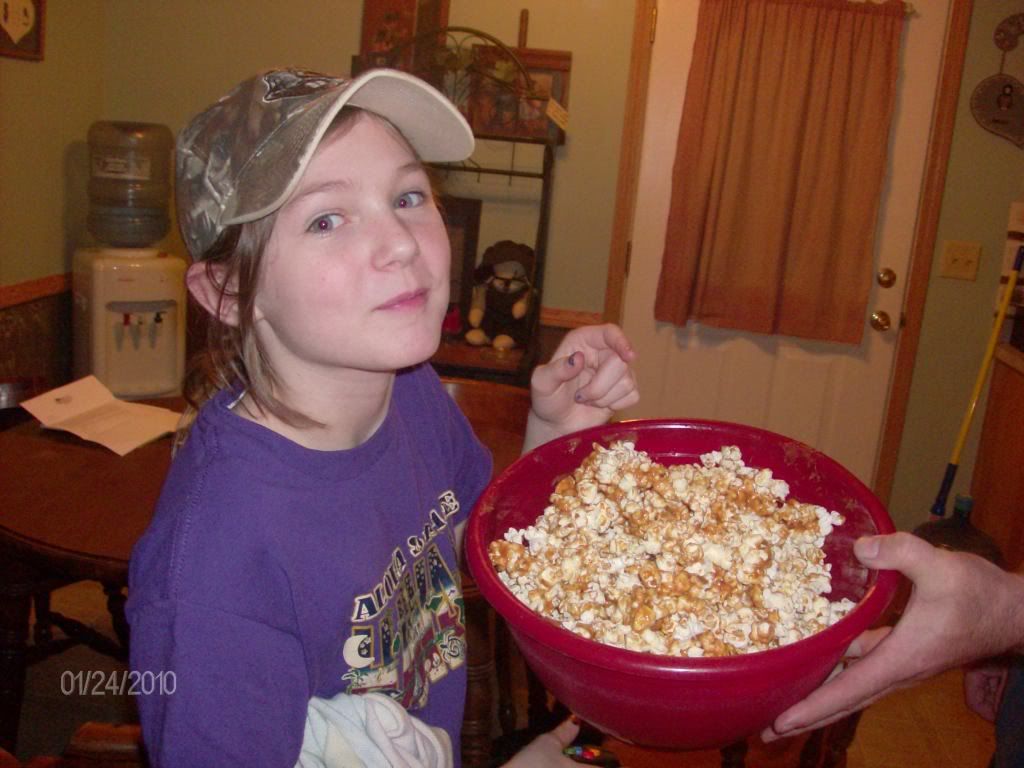 Did I mention that I HATE CRAVINGS????

No honestly. I can eat and I don't even get it digested and I am finding MORE things I want to eat. Crazy right? Even more crazier is that one of the cravings I had was something I have not had in more than 20 years... Caramel Corn! This was my first attempt and I will tell you I will not be making as much popcorn as what they had in the recipe for this again. I like mine all sticky, with caramel thick and the popcorn actually soft under all of that caramel. I will have to find the recipe while I am cleaning up the mess I made (really not to bad of a mess considering I made this in two pots on the stove). Now I have a snack for tonight's viewing of Desperate Housewives and Brothers and Sisters.

Don't it look good? Tastes wonderful!