As mentioned before we are starting to get stocked up for Gracie's arrival. We are 23 weeks and 5 days pregnant, so it's time to start buckling down to get things in order. I got fabric while shopping for the fleece for the big blankets, and I am the type of person who is a visual thinker; I have to have something in mind in order to do it.
I was determined to make some things that I thought would be useful, especially within the first few months of Gracie's life. With this being #4 and 8 years younger than my youngest now, we decided that "pre-broken" or "homemade" would be best! My kids still have some of the items I specifically made for them before they were born and they treasure them with all of their hearts.
I started researching patterns online and looking for dimensions for receiving blankets. Some just did a serge on the end of the blankets, some curled the edges for better edging, some folded twice and did a blind hem. There were so many ways to do it! Anyways, I don't have a serger, when I made the two I made them differently just to see how I want to do more. The first one I completed I folded in twice and zig zagged around the edges. I think it came out pretty decent. For the second one, I cut them 36 X 36 and then just zig zagged around the edges (cutting the corners round) and I like how it looks, I just have to wash it to see if the zig zag holds.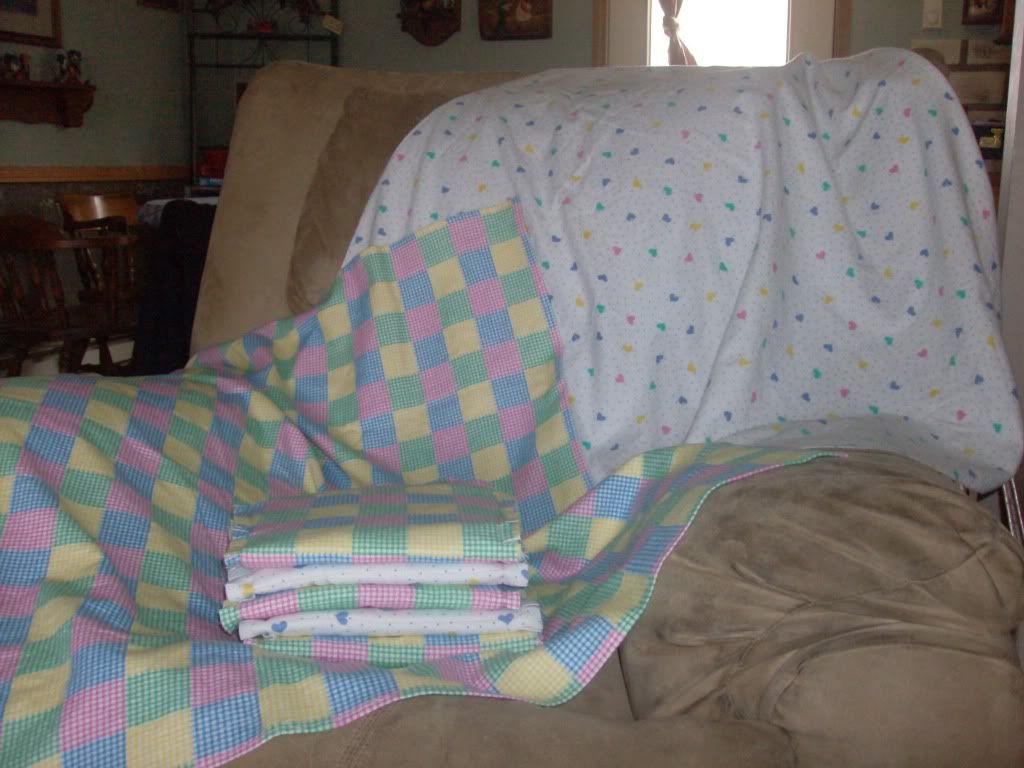 Now on to the burpies; I got a cute pattern from
http://homemadebyjill.blogspot.com/2008/01/burp-cloth-tutorial.html.
She has all of the information on how to make them on her website, including a pattern that you can print, tape together, trace out and use. After making these I found that the design is nice because I don't have a lot of fabric laying up on my neck like you do with regular cloths.
Here's a photo of one of mine laid out, but keep in mind they have not been washed to give that outer layer worn look to them yet.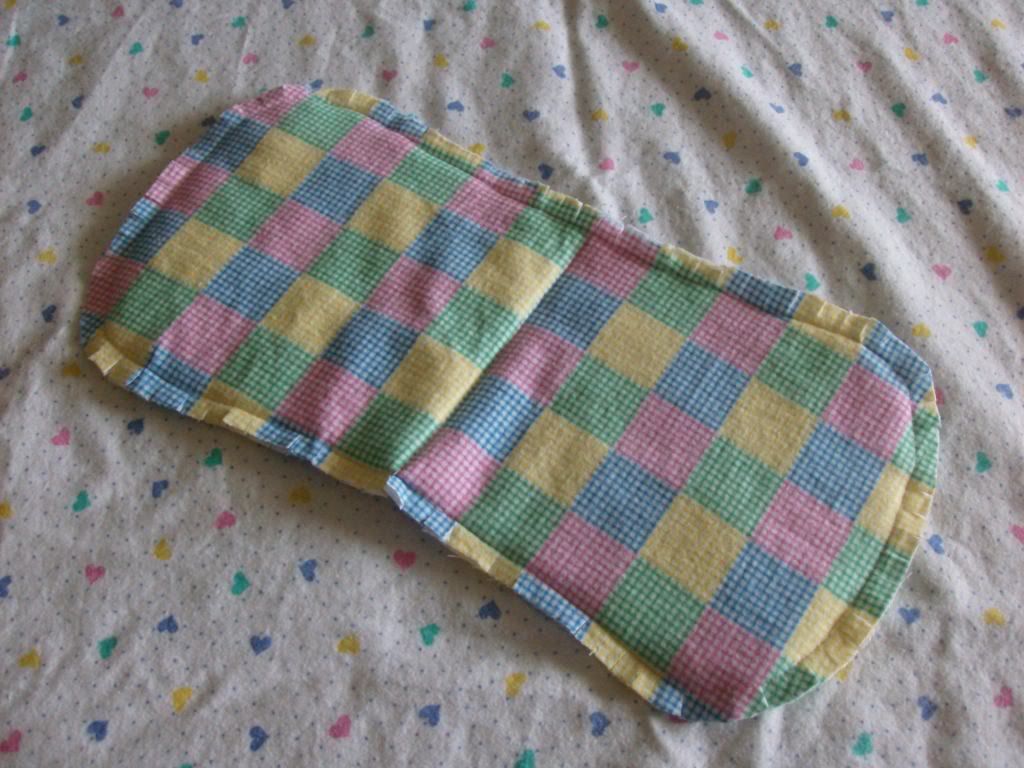 These are very soft with the flannel and I used some soft batting. I am not sure hubby will use them, but I know I will and I remember how when they start holding their heads up and slam their heads down on your shoulder and with the padding it should save their little noses!