Today's Blog was brought to you for a total of $15.00. Yup, that's right! Just curious, I tend to watch Craig's list for my local area. They have a babies section; and that's where I found these deals! They had several different "bags" that were set up, girls 0-24 month, boys the same, as well as others. Fortunately for us, I found this about 10 minutes after they were posted, so I guess the early bird got the worm!
I brought home 2 13 gallon trash bags and went to work sorting everything out. Everything was washed after going through and folded into age groups, and even though there were a few that have stains on them, I don't think I could have bought the 5 receiving blankets or even the onsies for the $5.00 that I used to purchase the bags for! I'll be putting the bigger clothes into storage for future use.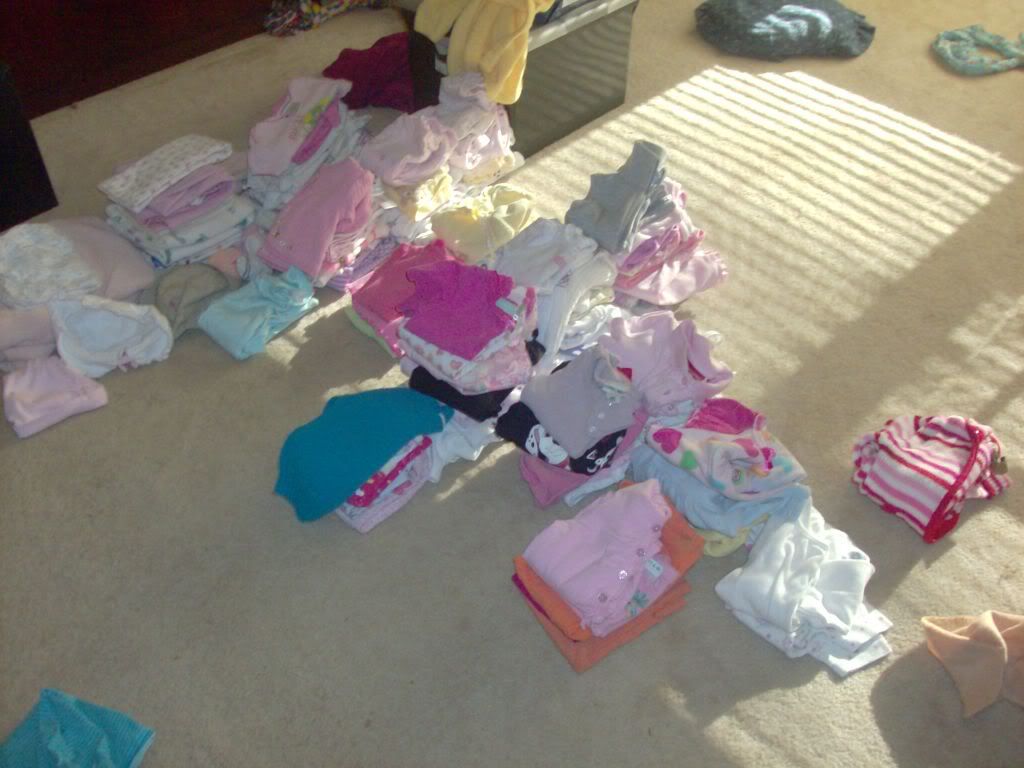 On another find through the same posting, I found this Boyd Bears crib set. It came with a diaper hanger, nursery light, the head padding and bumper pads, dust ruffle, crib sheet, and the comforter. Asking price was $10.00!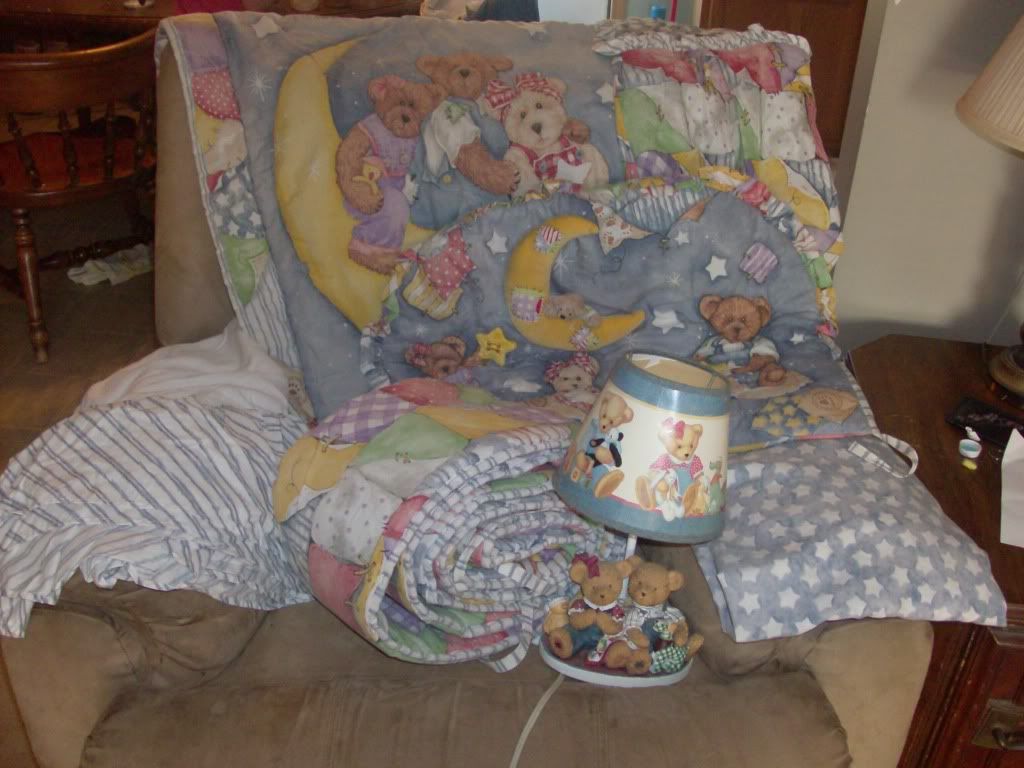 I'll be looking for more deals like these... Can't wait to start hitting the yard sales! I thought that I should share this on Earth day, give others ideas that they can use to not only save money, but to help preserve and recycle.