How do I know this? I remember taking a car seat apart for washing before, like 6-7 years before! I remember taking the seat all apart, and then forgetting how it was to go back together, sooooooo......
I received this wonderful gently used car seat from a dear friend who has a child that has outgrown the seat and has moved forward into a bigger seat... I took it apart just to wash and make sure it's ready to go into the van. I did however remember all the difficulty I had putting the dang thing back together PROPERLY!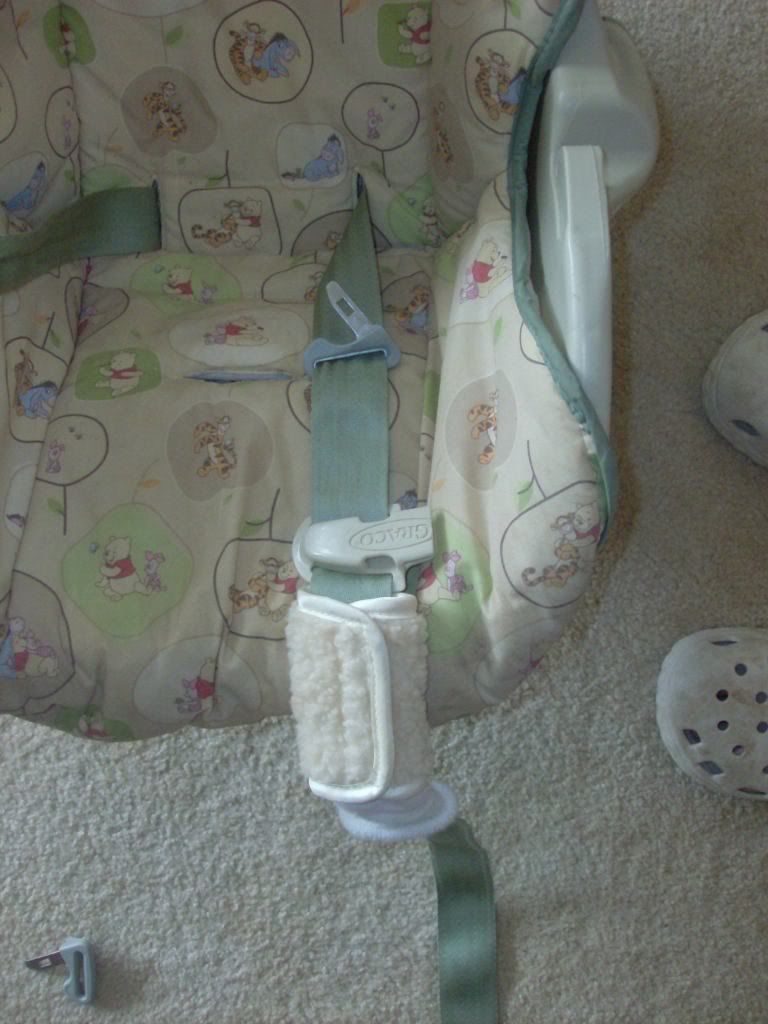 Also ANY seat you use I would like to remind you to check the date located on the seat as some car seats have dates to make sure you can still use them. Thankfully the date for this seat is good until 2014.
I hope you enjoyed this public service reminder..... AND CHECK THOSE SEATS! I have enclosed a photo of my seat just in case you need a looksie! :O)