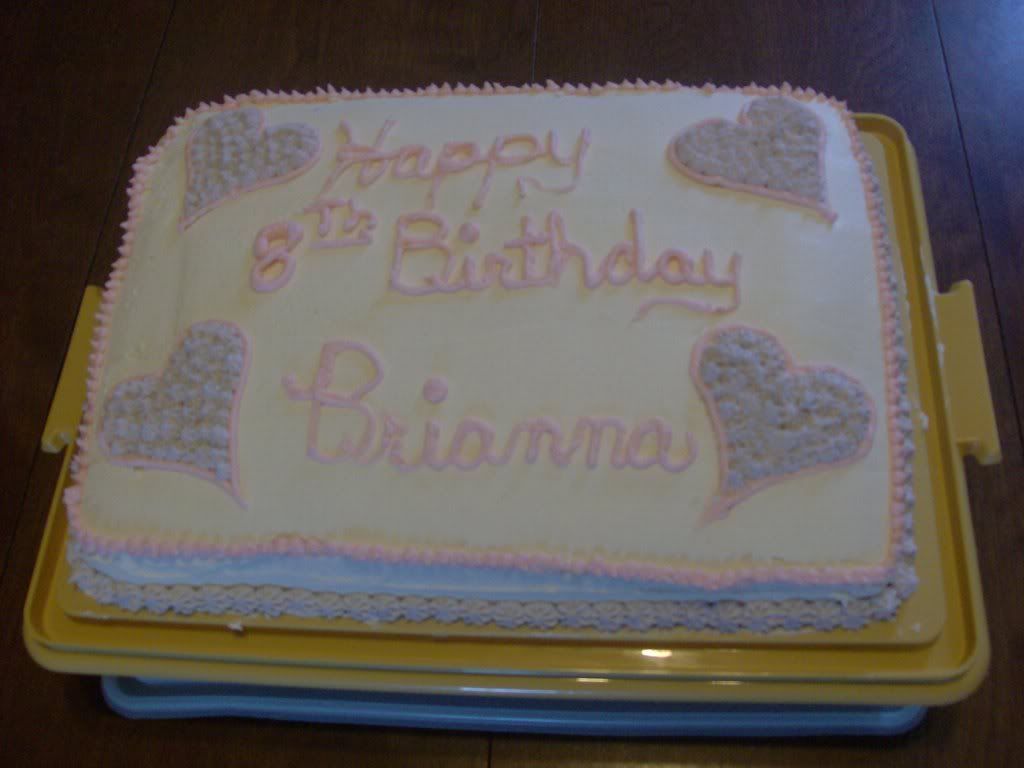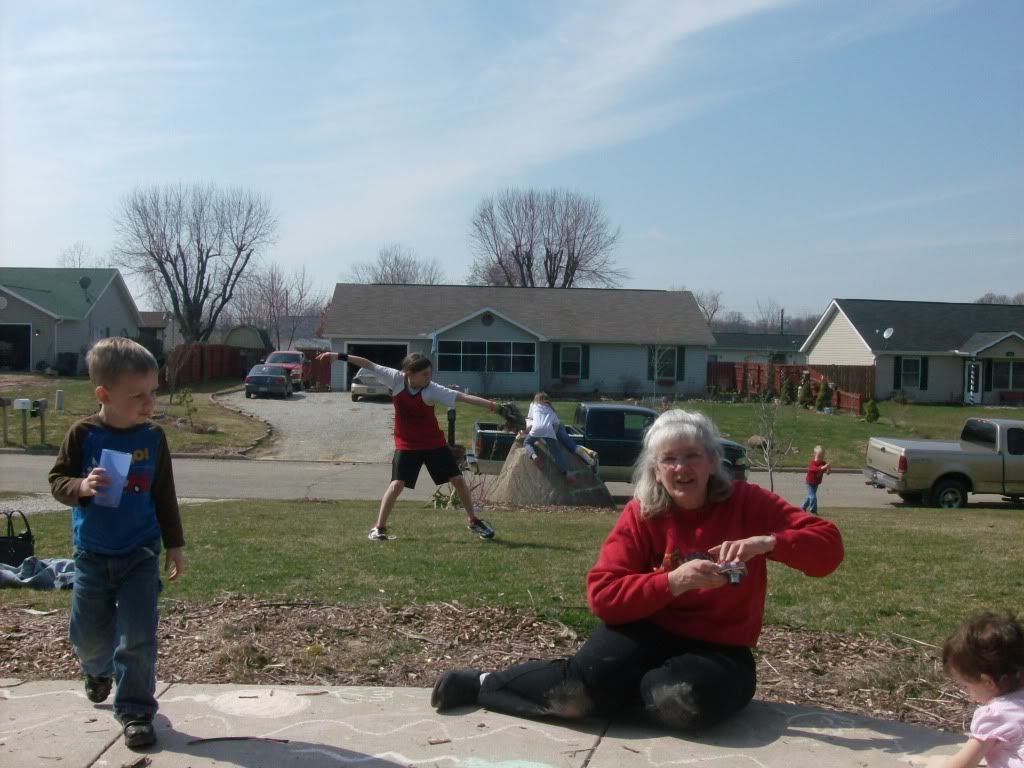 There's a joke here... Grandpa always jokes with Brianna about how old she is. There was Brianna, 3 years old, then Brianna 4 years old at 6 years old, well you get the jist of it! Well Grandpa say Brianna's cake and said I should have put Happy 4 + 4 Birthday Brianna instead!
It turned out to be a beautiful day considering they said it was supposed to rain so everyone was outside for the most part playing frisbee and just talking. We bought pizza and had Pizza before the cake and had to hurry into the cake because Brianna had two friends over for the party.
It was a very enjoyable day for everyone I think except we teased my dad to death!
Happy Birthday Brianna! I have loved you for over 8 years and we will always love you! You are a very special link to our family. Happy 8th Birthday!