See what I caught on the camera today?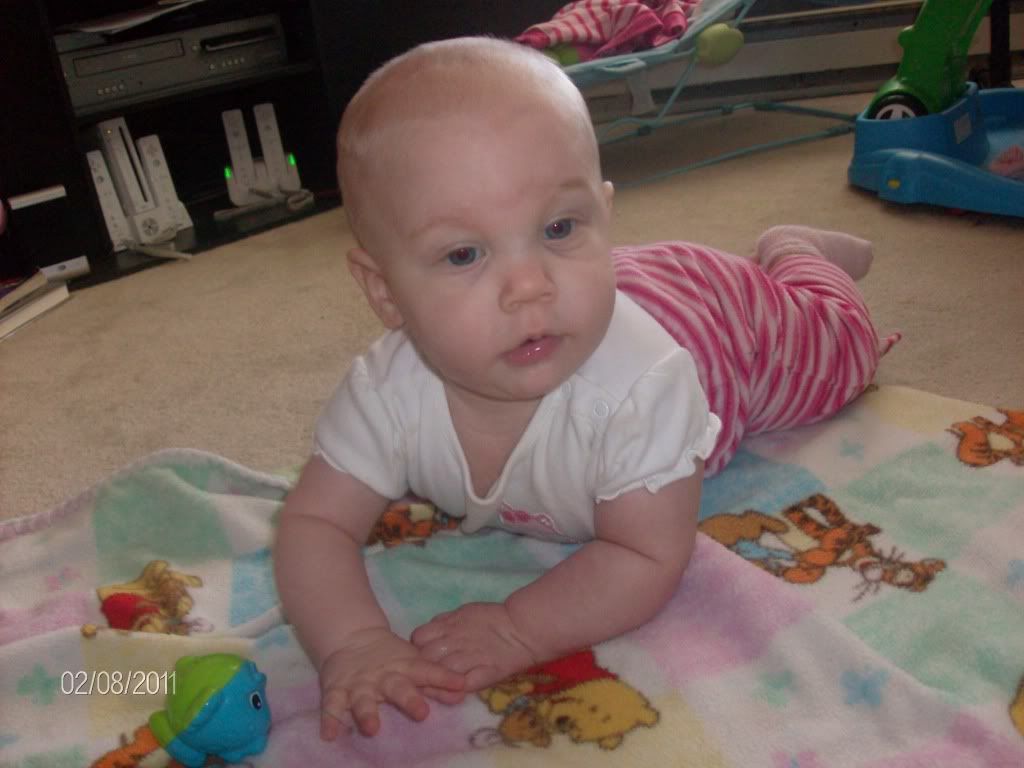 Awe!!! Well, Cute isn't she? BUT..... This is NOT the photo I was looking for.... Let's see, I know it's around here somewhere...
Hmmmm.. I absolutely LOVE that smile.. And it's a wonderful smile to find when you go to get her out of the crib in the morning and after nap times....Let's see.... It was here, HONEST!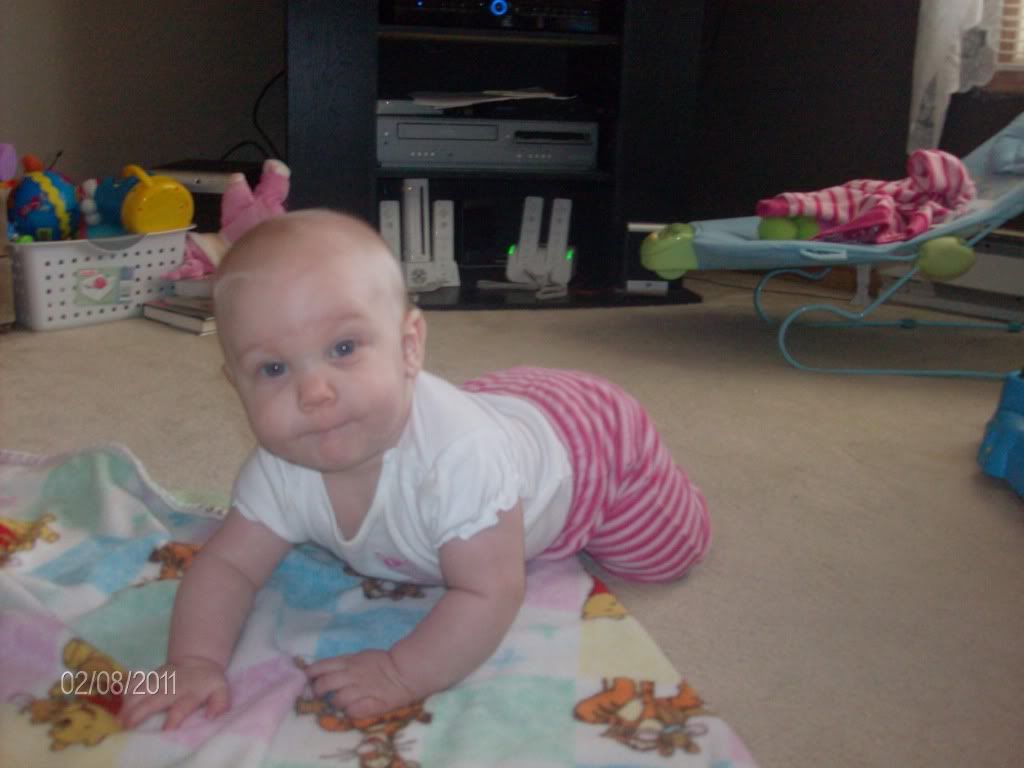 Hey! Here it is! I found it! It's Gracie at 7 months, 1 day and she's figured how to get up on hands and knees!!!!! HOORAY GRACIE!!! Now let the real fun begin!! Waiting on the rocking to begin now.... you know, "get your motor started, head out towards all the things you're not allowed"! She is beginning to like getting her picture taken...and yes, it's a good thing as I have enough photos of her crying or sleeping!!