One of my friends talked about this dog so much I was considering purchasing it for her when she got a bit older, however they bought it for Gracie a couple weeks ago. I was surprised when she started responding to it at only a few weeks old even though the manufacture's suggested age is 1 year.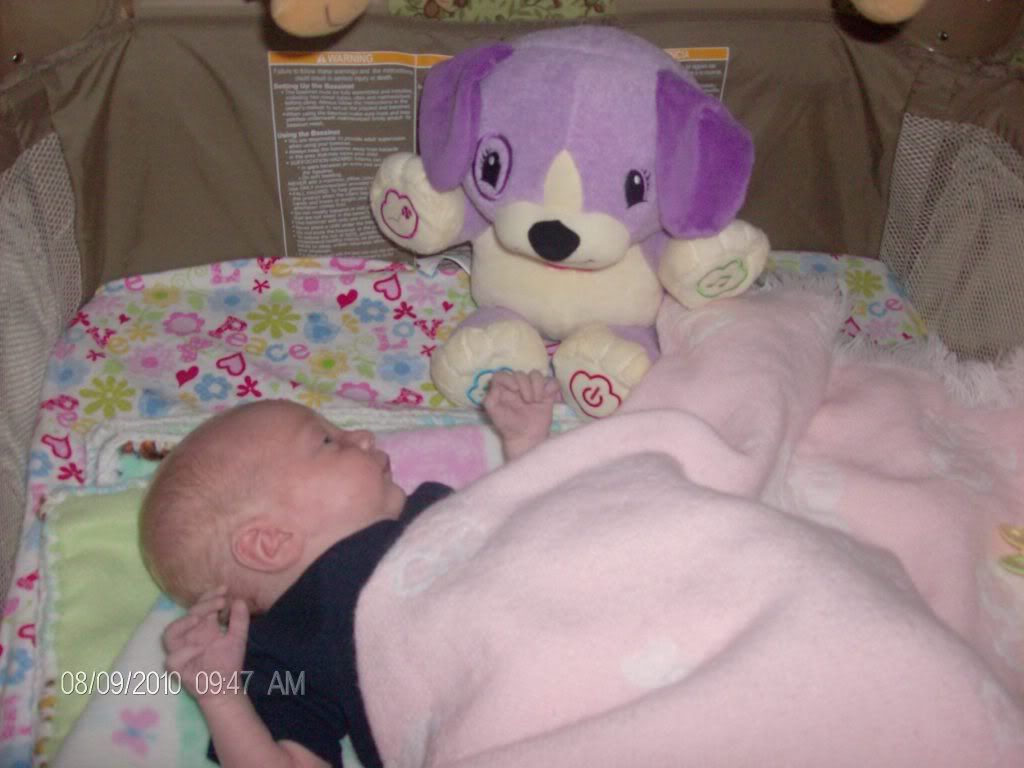 When I got it out of the box, it came with a cord to hook it up to the computer and also came with instructions on how to get to the web page to download the songs and how to add the name. At the web site, parents need to sign up the toy to keep the information and to download it onto Violet. You can download songs and the child's name and also an animal, color and favorite food from choices they have online. It also lets you download songs for your child to go to sleep with and also has a button to play "games" with your child. While Gracie is too little for the games portion, she absolutely adores the songs!
Gracie by no means is a "I want to be alone baby". She wants to be held all the time. At least with this stuffy and toy she can be put down and easily entertained with Violet for some time so that I can take a break, make dinner, or deal with the other kids.
While getting ready to write this blog, I decided to look up the information on it on
http://shop.leapfrog.com/leapfrog/browse/productDetail.jsp?productId=lfprod19157&categoryId=
. I was surprised to see the cost to consumers for Violet to be under $20.00 seeing as how when we played with it we easily thought it would have been a more expensive toy with as much as it does. Hats off to Leapfrog on keeping it affordable!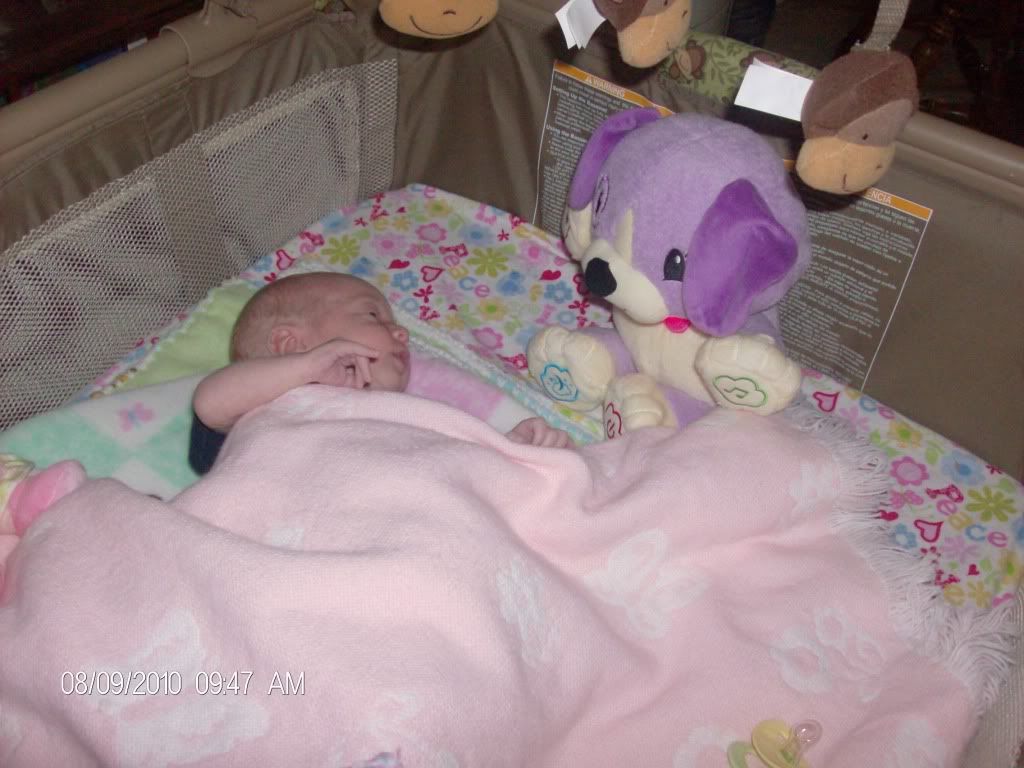 I also found this product listed on Target's website
http://www.target.com/s?keywords=Leapfrog+my+pal&searchNodeID=1038576|1287991011&ref=sr_bx_1_1&x=0&y=0
This site also shows the "boy" pal - scout which is green.
I know that Gracie will love growing up with her pal "violet" - even though it has already gained the nickname "her Gracie dog" because it sings songs with Gracie's name in it and also tells Gracie she "loves you". It is such a sweet toy and I feel upholds the standards that Leap Frog stands for in their products. I have always loved Leap Frog toys- but this really is a cool toy and I am eager to start looking at some of their other products too.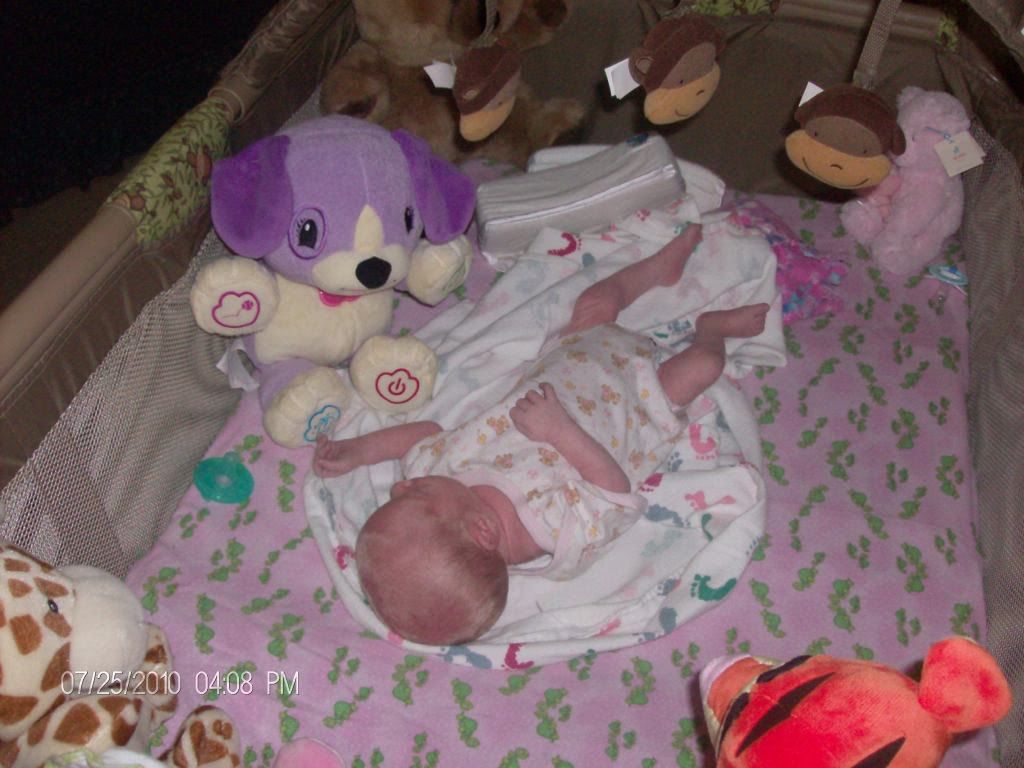 This was Gracie's first time with Violet and even though she was not a month old yet, still was very interested in what it was doing!