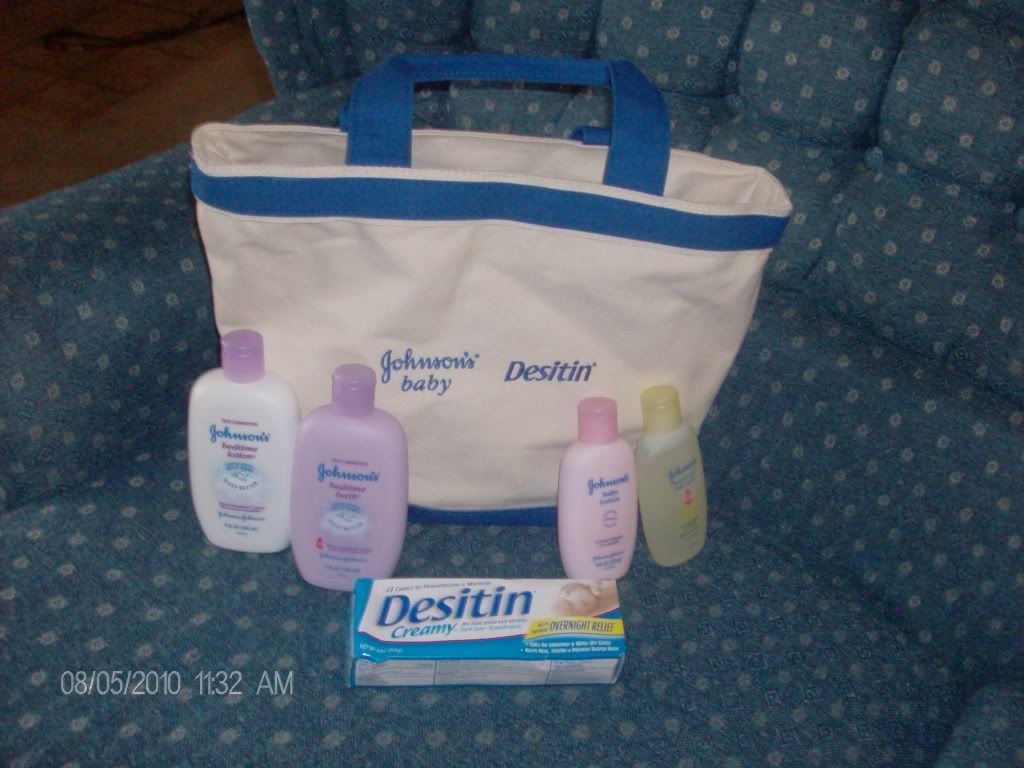 Yesterday I was shocked when I got a package dropped off through Fedex. I thought immediately that it was the pieces parts for "the lunch wagon" extractor (Breast pump) so that Lil' Gracie could eat while the lunch wagon was not around!
Boy was I wrong! The photo here shows what was in the box and I was very excited when I opened it!
Then the fun began as I searched for paperwork to see where it came from... No papers to be found! I figured it was something that I signed up for while pregnant and that they decided to send around Gracie's due date, and I even wrote a nice thank you on Johnson's wall, but then after I saw the name of the company on the shipping label I am thinking I know where it came from.....
Some of you may remember the movie trailer that I
shoved
showed on my blog? I think it was actually from that! So I need to thank all of you who decided to click on all of the babies movie trailers as I am actually believing that is where this came from!
Other exciting news is that our local WIC department had a Pregnancy and Breastfeeding Health Fair today to celebrate 10 steps to a healthy baby and world breastfeeding month. They had information available from local support agencies, health care providers and support groups from the area. At first the kids thought I was going for another class, but after they got into the fair they really started liking all the fun things they had there and of course, what kid would not like all the freebies??? I cannot even begin to tell you about how big of a bag we walked out with full of literature, freebies, information, etc. that will be a wonderful asset to learn about. They also had fruit, veggies, dips, pizza, cookies, muffins, and water with a photo of a baby showing off nursing on the front of the bottle.
The cutest part (and I loved that they had this) was that they had an area set up so that the kids could practice swaddling a baby doll. They even had the instructions in print! Katelyn and Steven decided to try it and it was so precious watching Steven swaddling up a baby doll... I just hope he don't get it in his head that he can do that with Gracie without me around!!
Oh, and to top off the day, I got my "lunch wagon" parts and pieces and Gracie is gonna be a very happy child because she will be able to eat if momma decides to leave for a couple hours and not take her (and not have to depend on that yucky smelling formula
when its burped!